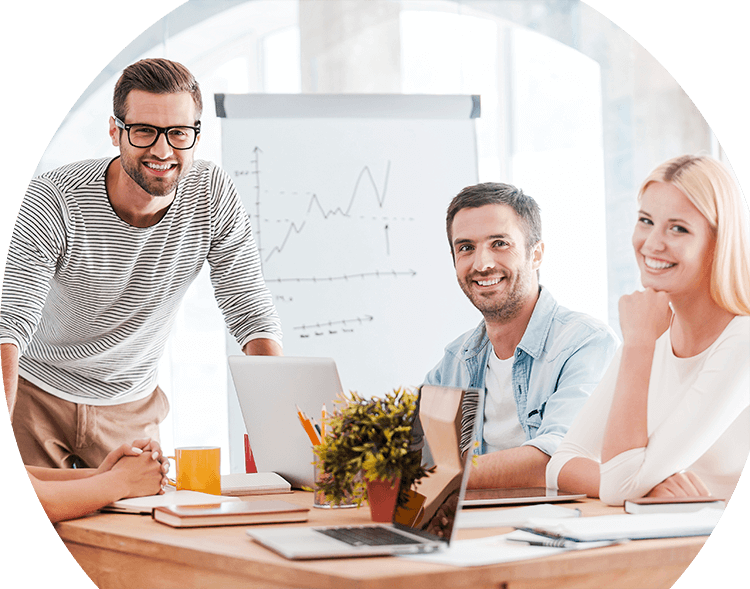 Lighting
Proper lighting conditions are extremely important for any workspace. bOS controls the lights based on the data received from indoor and outdoor illumination sensors. Combined with dimmable lights, this feature enables constant illumination in your smart office regardless the weather and time of the day.
bOS turns on and off the lights on hallways and toilets automatically according to the movement detection. This means the lights are turned on only when needed.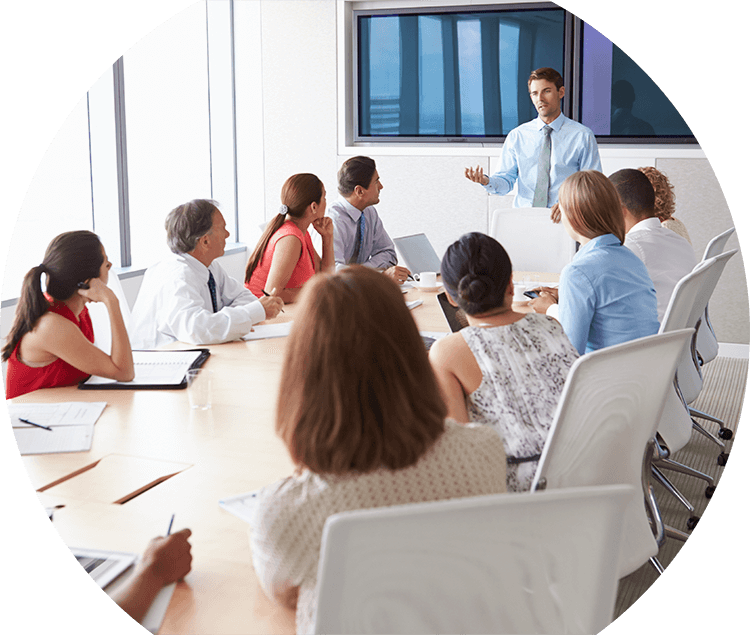 Security
Sometimes the last person who leaves the office just forgets to turn on the alarm. Especially, if that person is tired from working long hours. bOS will make sure that your smart office will be protected by arming the alarm according to preset schedule. Not only that, bOS will also make sure all the lights are turned off and heating/cooling is reduced. Efficient use of heating and cooling will help to reduce energy bills.
Authorized users can check cameras on their mobile devices to see what's going on in or around the office at any time.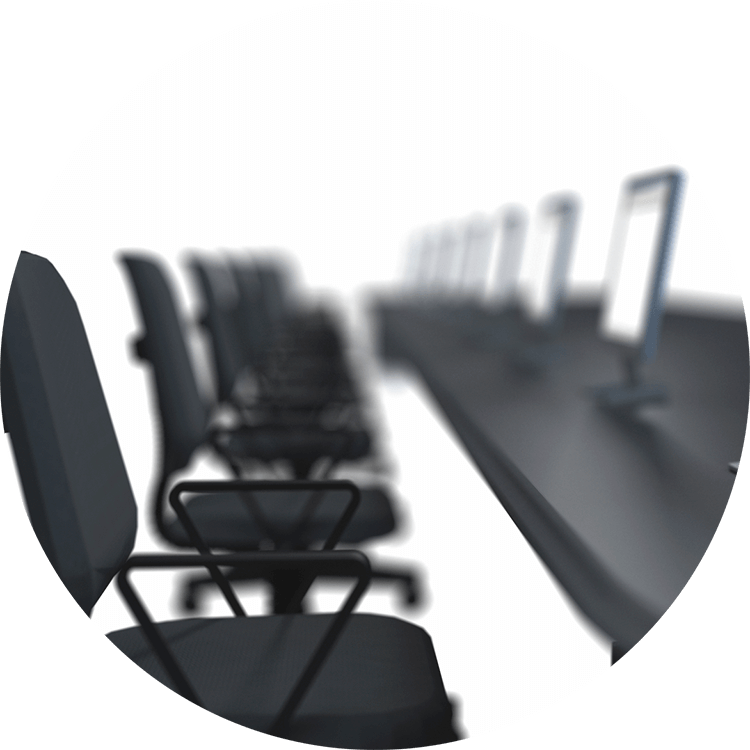 Heating & Cooling
Even during the cold winter days workers should be cozy and warm, but also nice and cool during severe heat wave. bOS will automatically adjust office temperature based on current indoor and outdoor temperature. This way the workplace will always be comfortable and working conditions optimal.
During the non-working periods (weekends, nights) bOS automatically switches heating and cooling into economy mode.
Conference room automation
Impress your business partners. Take your iPhone, press "Presentation button" in bOS app and watch them be amazed as the lights dim, shades and projection screen go down, projector is turned on and you handle your presentation slides with your phone. Your deal is already sealed.
Recommended Controller:
For small to medium offices: Grinder Black
For large offices: Sledgehammer
Recommended systems:
For renovations or new buildings: KNX, DSC, Modbus, IP Cameras, IP intercom

For existing buildings: Z-Wave, Wireless IP Cameras, Philips Hue