Register on our web page
Fill in the registration form with your data and create your ComfortClick user account.

Download and Install bOS
To try the bOS for FREE, download and install the bOS Server, bOS Configurator and bOS Client applications.
bOS Server
bOS Configurator
bOS Client Windows
bOS Client Android
bOS Client iOS

Register your bOS Server
Open bOS Configurator, connect to your new server and press the Register button above your license info. You'll get a fully functional FREE LICENSE.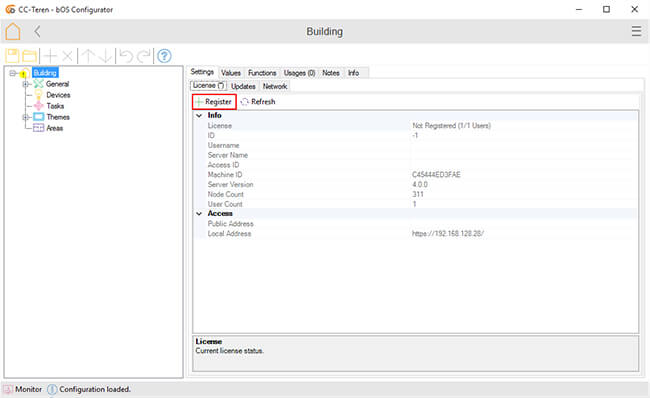 Create your Configuration
Check our support page with user manuals, knowledge base, examples, demos, forum and video tutorials.