Complete room overview
bOS will enable reception staff constant overview of room status (occupied/empty), status of the lights, temperature, electrical appliances and other devices in the room. But that's not all, hotel systems and devices can be controlled from the reception with the press of a button.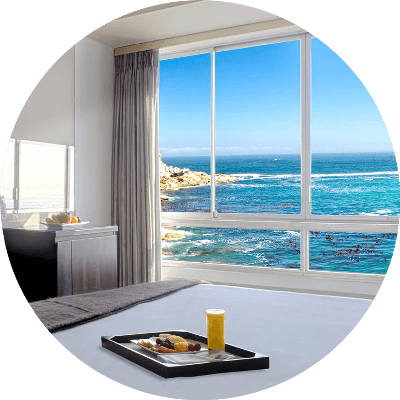 bOS automation ensures 5-star comfort
bOS will keep the guests warm during the winter and cool during the summer. The room temperature automatically goes to the optimal level at the check-in time. After the guest enters the room, bOS turns the lights on and opens the drapes. bOS will also make sure the lights are turned off and temperature is adjusted when the room is empty. The only thing the guest has to do is to enjoy the stay and have a great time.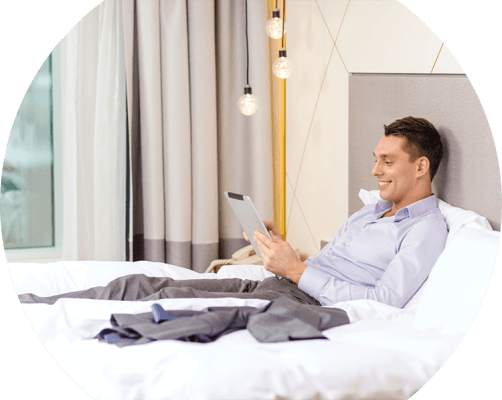 bOS smart hotel is energy efficient and safe
The heating / cooling automatically switches to economic level, if the guest opens the window. Alarms like SOS, water leakage... improve security, prevent damage and increase quality of hotel service.
bOS will also send alerts to the maintenance staff in case of malfunction on any of the systems.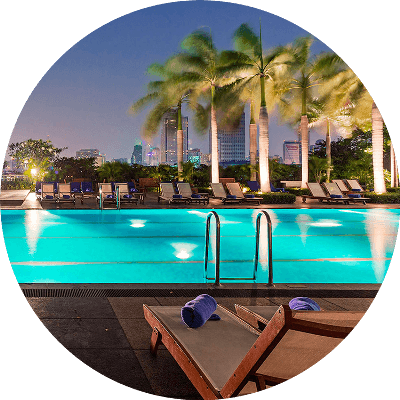 Smart Hotel Features
Management from check-in to check-out
Automatic temperature setting at check-in and check-out time
Energy savings with lights, air conditioning, and heating control
Heating/cooling automatically switches to economic level if the window is open
Room status (occupied/empty)
Remote control to all functions from reception desk
Alarms: SOS, water leakage, power consumption pick, system malfunction
Pool temperature, lights, pump, and cover control
Your guest in control
Room fully controllable over guest own mobile device by downloading bOS Client app for Android, iOS and Windows
Wall-mounted panel and/or physical switches are additional options for room control
Entertainment: TV and music control from the same App
Valet service and room service request
Hotel services and amenities up-to-date information and special offers
Do not disturb option on the app or push button with light-status indicator
Room Scenes
"Warm Welcome" scene: As guests enter the room for the first time lights turn on, music plays, drapes open, and the TV displays a personalized welcome greeting in guest's language, including his name
"Good night" scenes: all lights turn off, relaxing music in the background
"Wake-up" scene: gradual opening of drapes, turning on the news or music
Recommended Controller:
Recommended systems:
For renovations or new buildings: KNX, Modbus, DSC, IP Cameras

For existing hotels: Z-wave, DSC, IP cameras