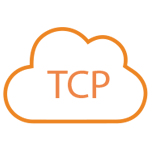 Integration of IoT devices
bOS enables integration of TCP devices via the Basic driver.
Knowledge Base
Examples
ComfortClick Basic driver enables integration of different smart home IoT devices. If the product's API is available you should be able to integrate it in bOS. We are constantly adding new IoT devices into our Examples Library, so first check if it's already there. If you manage to do it by yourself, please upload your example into the Library and we'll reward you for your work.
This website uses cookies
We use cookies to personalize content, use live chat, provide social media features and to analyze our traffic. We also share information about your use of our site with analytics partners who may combine it with other information that you've provided to them or that they've collected from your use of their services.