Project name: Connacht GAA Centre of Excellence
Project location: Bekan, Ireland
Property size: 15.000 m²
ComfortClick Products: Grinder Black
Technology Used
KNX and Modbus for:
Automatic lighting control;
Heating regulation according to internal and external temperature;
Constant air pressure inside the air dome. It's a very important feature since the air pressure keeps the walls up. If the air pressure drops, automatic notifications (email, SMS, push notification) should be sent to the maintenance personnel and the siren inside the dome should go off;
Automatic fan speed control;
Toxic gas and smoke detection alerts;
Preset lighting and heating scenarios for scheduled bookings of the air dome;
Energy consumption monitoring (electricity, oil and hot water);
Video surveillance (IP cameras).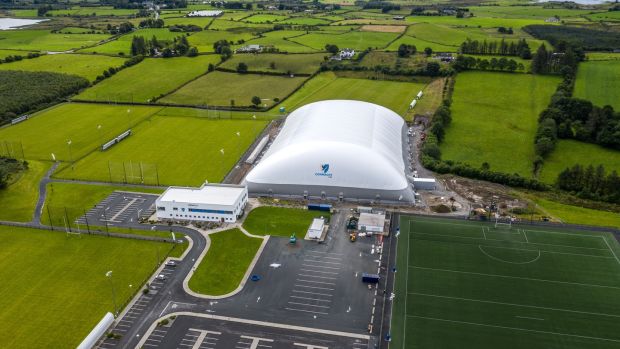 About the Project
An indoor playing facility was in Connacht GAA plans for a long time and in 2017 the decision to have an air dome was made. A few months later their managers were flying to Finland to learn from the country setting the standard for air-supported structures. In Finland they got familiar with local smart sports domes build by DBS and centrally operated by ComfortClick's bOS and got firmly decided on the concept.
Project Objectives
The world's largest sports air dome had to be fully automated, have all crucial equipment and systems fully integrated with automatic lighting, heating regulation, air pressure, fan speed, smoke detection, energy consumption monitoring, and video surveillance (IP Cameras). Additionally, the dome had to be easily controlled via computers and local wall panels, as well as from different mobile devices.
Project Description
On July 2020, Slovenia-based company DBS Engineering, tasked with constructing the actual structure, sent five employees, to be aided by a few local hands, and their work was completed within a month of arriving, all in the midst of a global pandemic. According to the project specification, the team decided to integrate the systems in the air dome using KNX and Modbus. For controlling and automation ComfortClick's Grinder Black server was chosen and the whole visualization was done on the bOS software.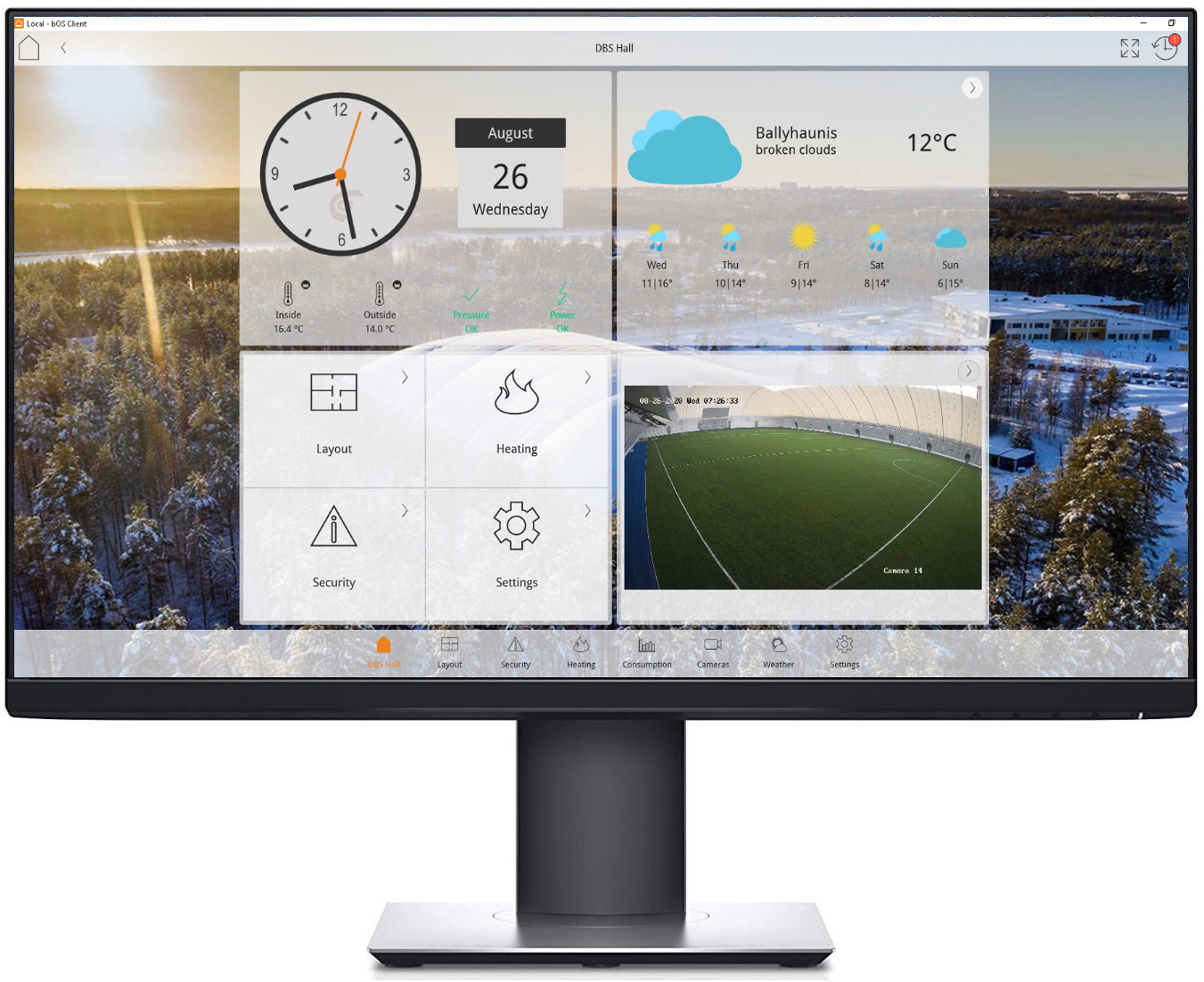 The completed project is impressive: a facility 26 meters in at its highest point, 150m in length and 100m wide, boasting a 30m running track on one side of the pitch with a capacity to insert seating for 600 people on the opposite side, lights and cameras and speakers are suspended against the structure right the way around.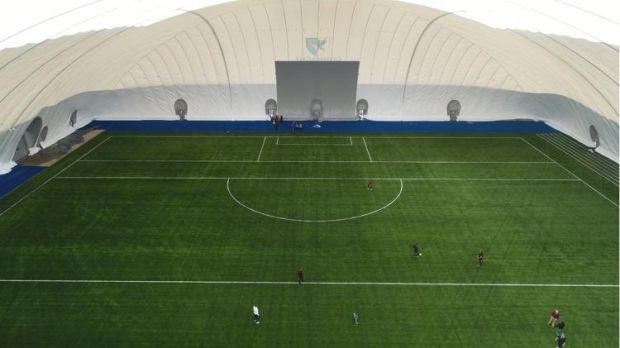 A view of the Connacht GAA Air Dome in county Mayo. File photograph: Inpho
Advantages of a smart air dome
"There were about 200 events that we couldn't run here because of the weather. This is now open to all counties and gives an experience that isn't available anywhere else. To us, this is a game-changer because it gives us an opportunity to play 24/7, 365 days a year." says Connacht GAA Secretary John Prenty.
With an ability to host 10,000 people in a concert setting, the dome is one of the largest indoor venues in Ireland. It can host concerts, conferences, trade exhibitions, and more.

If needed, the state-of-the-art lighting system can be set to flicker in a concert setting with the in-built sound system yet another enhancement that is sure to attract the attention of promoters.