Project name: The Space by iOhouse
Project location: Northern Europe (Sweden)
Property size: 60m2 plus 2 balconies on both sides 13.5m2
ComfortClick Products: Jigsaw KNX
Technology Used
KNX, TCP/IP, and IP Cameras controlled via bOS software:
8 speakers plus 2 + 2 subwoofers;
IP Cameras;
The whole lighting of the house witch uses 24V LED;
The buildings own power plant with a live feed of the battery charge, system condition, generator operations, and solar activity;
Weather station with an overview of the temperature, air pressure, precipitation;
Door lock with a digital key that can be created remotely.
About the Project
The Space by iOhouse
A luxury fully off-grid living space for people who value privacy, design, and nature. All the utilities you need are integrated and completely autonomous, including water, electricity, heating, and Wi-Fi. Through the bOS app, the resident can monitor and manage his living experience. The SPACE by iOhouse offers you the most advanced conveniences of modern life with the smallest ecological footprint.
Project Objectives
The SPACE is designed for easy moving and adaptability with high-tech home automation. "No contracts. No obligations."- the goal is to give people the freedom to live wherever they want and move whenever they need, and at the same time preserving the nature around us.
Project Description
The SPACE by iOhouse is a perfect blend of technology and art. The company combined the tranquility of nature with the comfort that comes with technology using our bOS software. Almost everything in the mobile home is automated and the home itself can be moved and set up in just 90 minutes.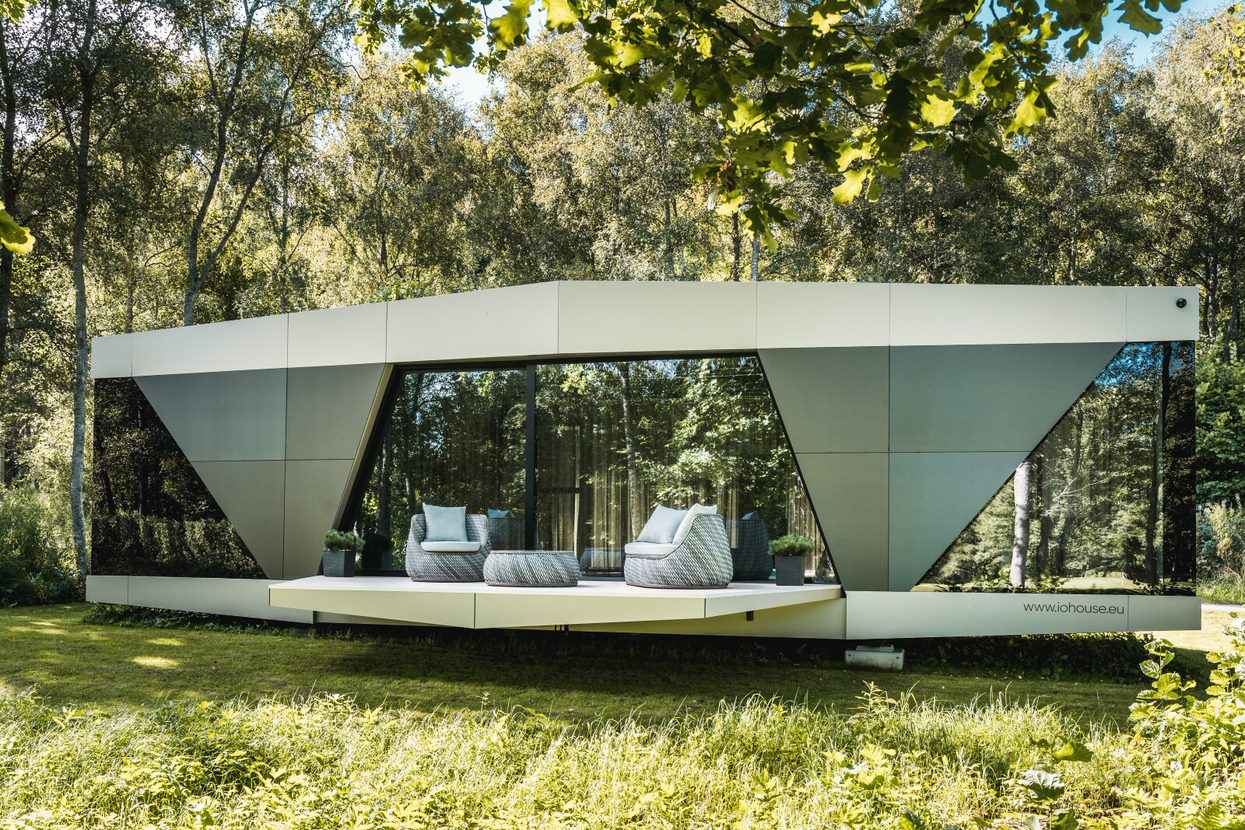 Advantages of the tiny smart home
Remote access via bOS software;
Low power consumption and self-sufficiency;
An off-grid living experience;
Modern living with one of the smallest ecological footprints.