Project name: Smart Villa
Project location: Voula, Attiki, Greece
Property size: 1.500 m²
ComfortClick Products: Grinder Black
Technology Used
KNX for:
Automatic lighting control;
Shades control;
HVAC regulation according to internal and external temperature;
Security System
About the Project
Located in the southern suburbs of Athens, Greece, this luxurious 1.500m2 villa includes:
Six bedrooms, two of which are for the housekeeping personnel
Two living rooms
Two dining rooms
Two kitchens
In-house swimming pool
Utility rooms
Interior garage
Exterior parking area
all of which extends over four floors.
Project Objectives
The client sets the requirements for a solid visualization system that would allow monitoring and control of all system components from one application. The need for powerful hardware, efficient software, and a highly configurable GUI led Belogic to choose ComfortClick.
Advantages of a Smart Villa
Dimmable LED lights are used for all the living areas and a lot of the common areas, which helps to enhance the resident's comfort. Blinds are used for shading on every window, allowing the occupant to select the position according to their needs. Window nets are also controlled via KNX. All lights, blinds, and window nets are individually controlled. Additionally, there is the option of group control via scenes and scenarios. Every scene is configurable by the resident via the visualization according to their liking.
Each zone in the Villa has a KNX humidity sensor in addition to the already installed RTC. Unfortunately, this sensor measures only the humidity and the temperature and does not calculate the dew point. The available KNX logic modules did not support logarithmic calculations. Additional measures had to be taken in case these sensors are disconnected from the KNX bus. Luckily, ComfortClick was up to the task. Logarithmic and dew point calculations in each zone are implemented in ComfortClick, which is able to close and block all relevant valves in case a humidity sensor is not operational. This was easily done with logic gates and scripts from bOS Configurator's GUI.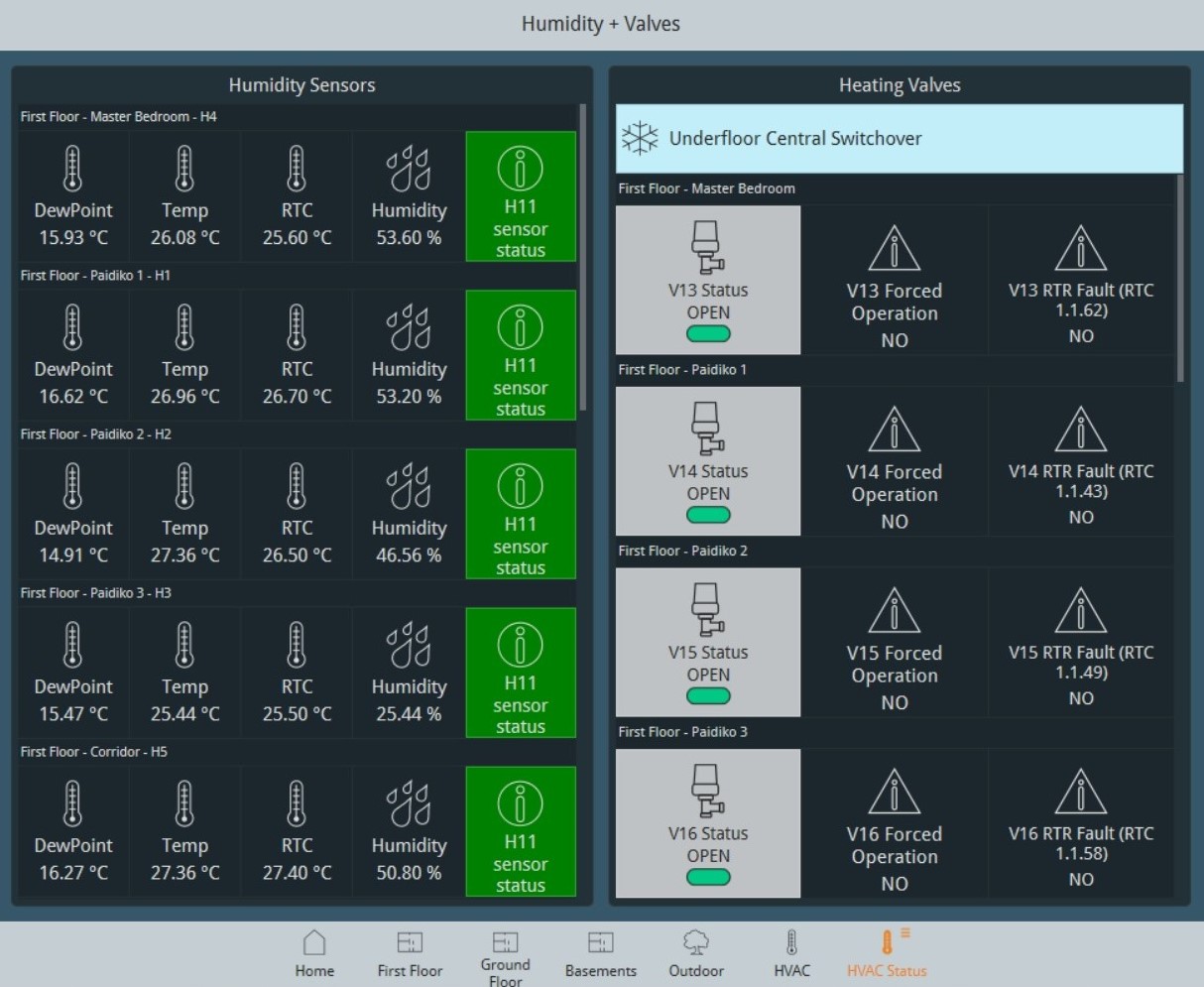 One of the main reasons our clients choose KNX is the ability to reduce operational costs through optimal control of their HVAC system. In this case, all relevant values, such as room temperature, humidity, valve, and VRV statuses, are recorded and displayed for monitoring of the whole villa. The data is extracted and later will be evaluated for optimization and fine-tuning of the HVAC system and improvement of the occupants' overall quality of living.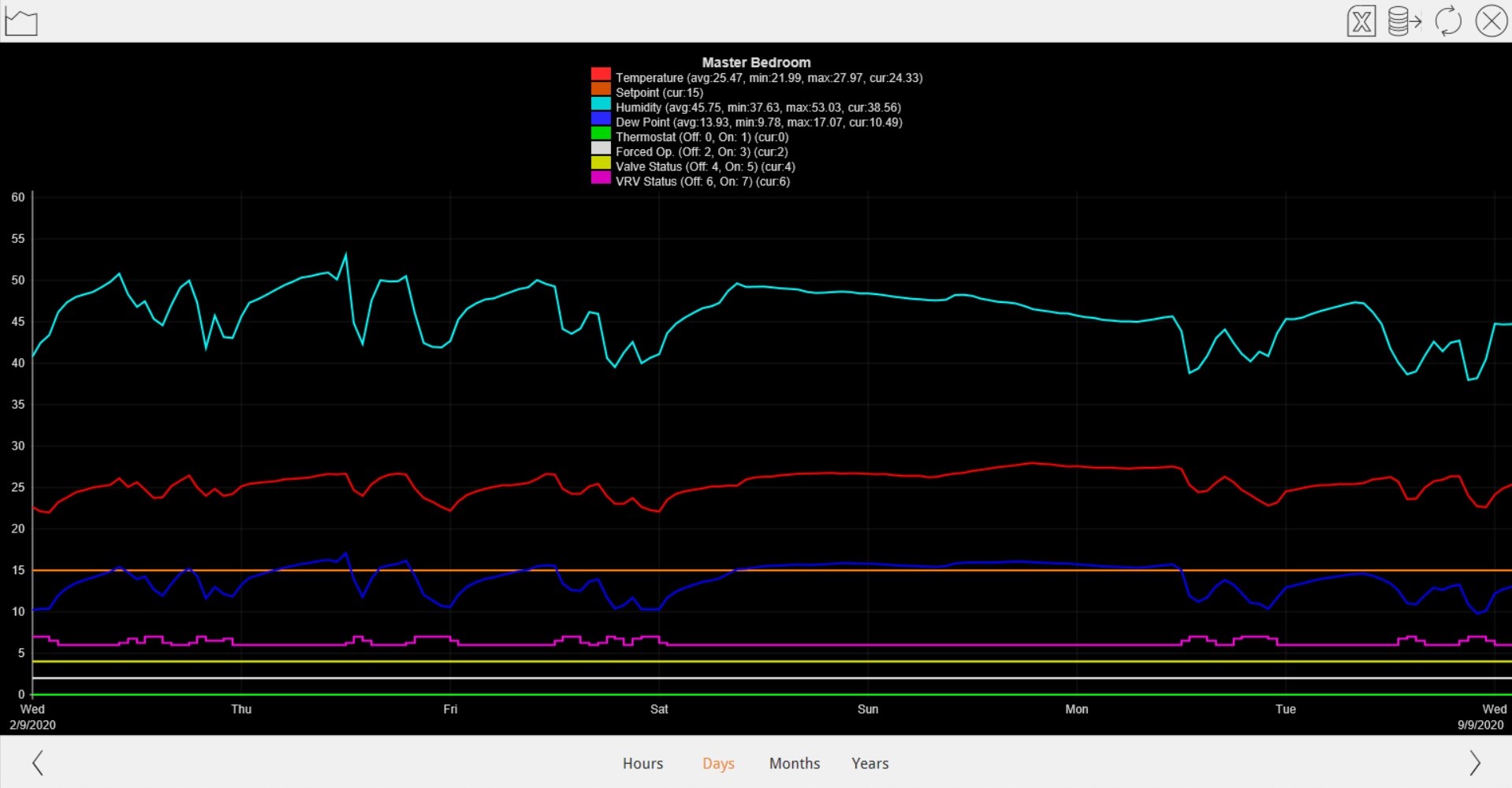 System Integrator's final thoughts
"Easy configuration, a vast variety of built-in integrated systems, and a robust platform are the major components we look for in a visualization system. Obviously, ComfortClick's possibilities are only limited by the integrator's imagination." Fotis Zaranis, Belogic
.