Project name: J.Cano Agrícola
Project location: Almería, Spain
ComfortClick Products: Jigsaw KNX server
Technology Used
About the Project
J.Cano Agrícola contacted Nostromo Ibiza system integrators in 2018 to implement a smart KNX irrigation system with a special focus on automation and customizable control interface for their employees on two large fields located in Almería, Spain.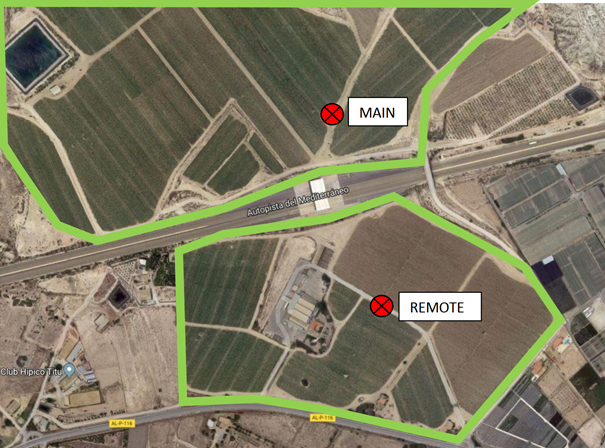 Alméria is a quite arid region making precise measurements and automated activities crucial for the project viability. Therefore Nostromo chose ComfortClick's bOS software and server for a fully customized graphical user interface (GUI) that provide J.Cano Agrícola employees a fast and effective overview of the whole complex at a glance.
For this complex project, it was decided to use ComfortClick's Jigsaw KNX server since its integrated KNX gateway and DIN rail mounted casing would fit the electrical cabinet design.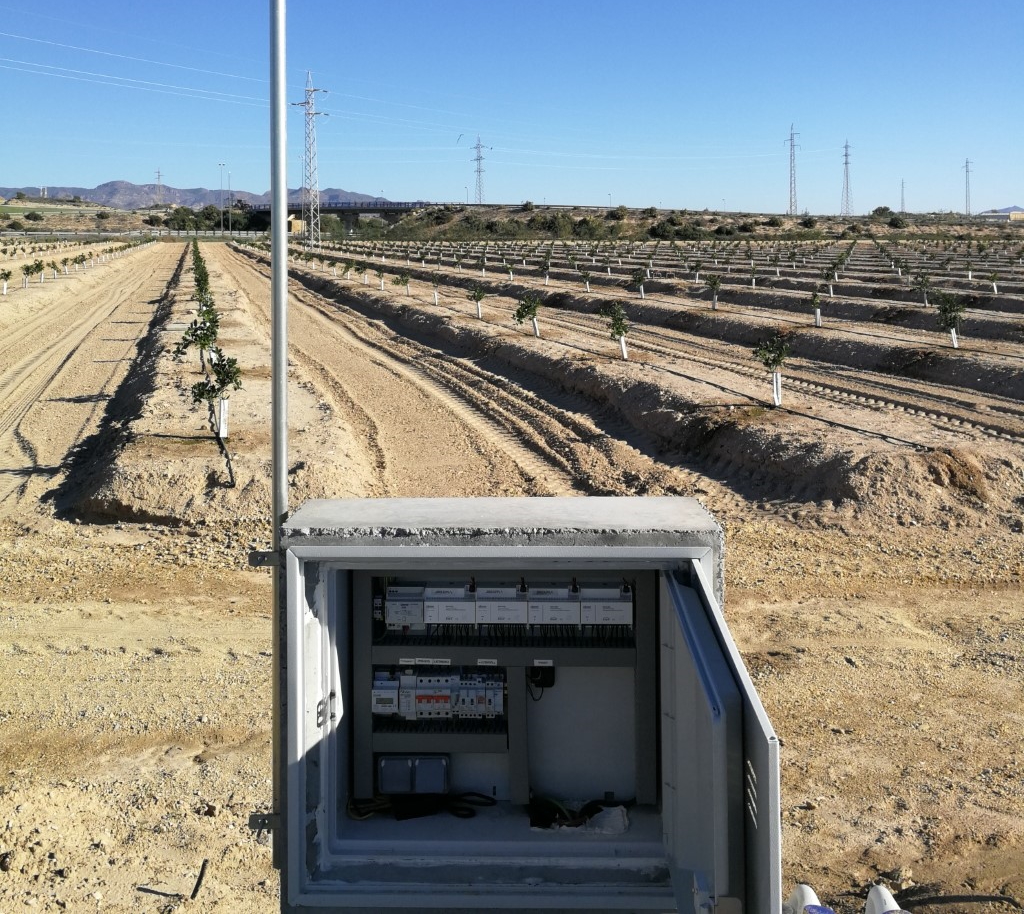 Important Info at a Glance
The main goal was to use cutting-edge technology to create a reliable automated system for precise and cost-efficient irrigation. The whole system could be operated via the manual control on the panel switches, or from the touch screen on the control room, or even via mobile devices.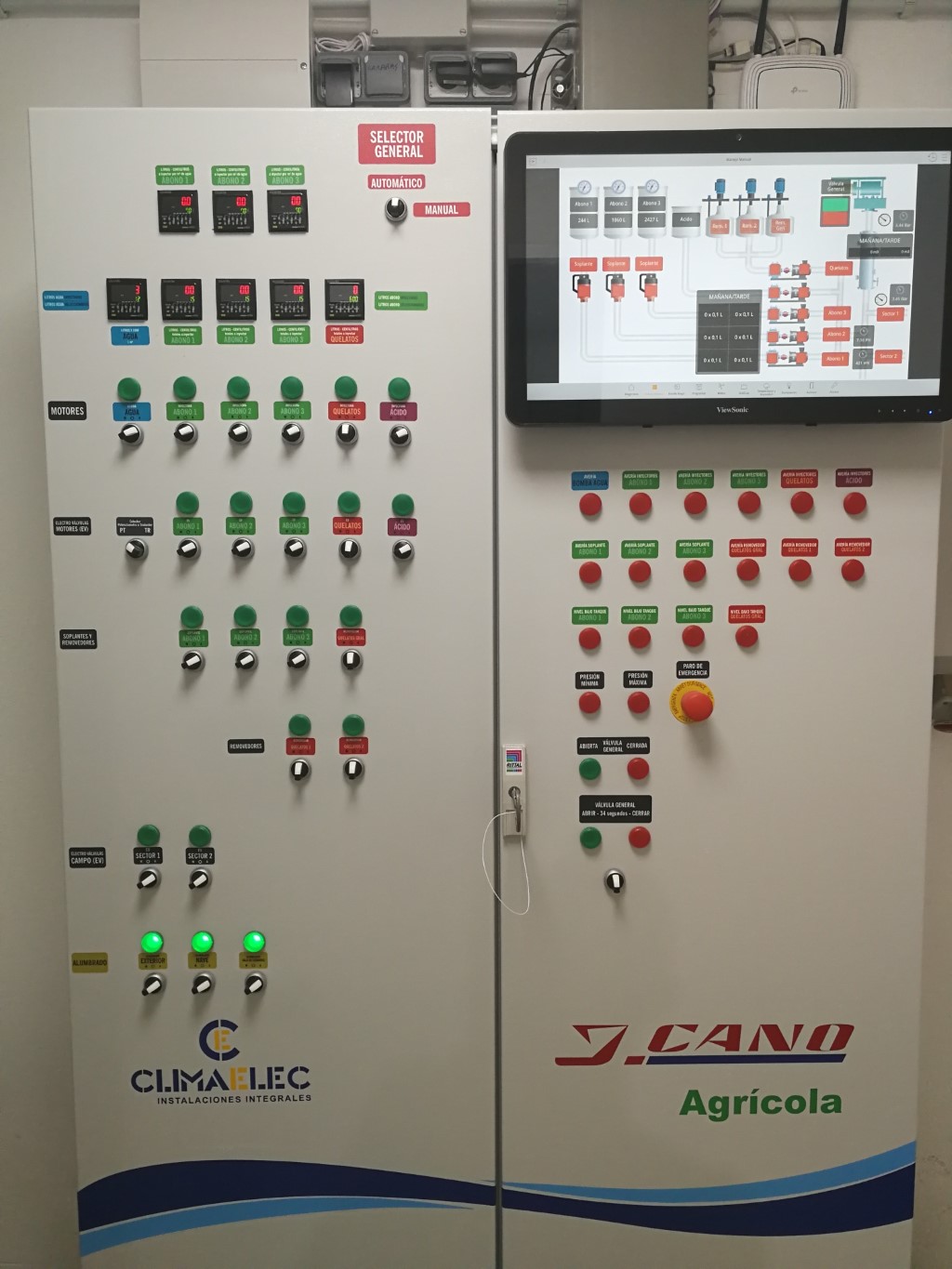 The custom made GUI design including pump sketches, sensor measurements, and container levels provided a fast way to visualize and control the whole system, and the navigation menu positioned on the bottom of the panel provides quick access to the different sectors of the project.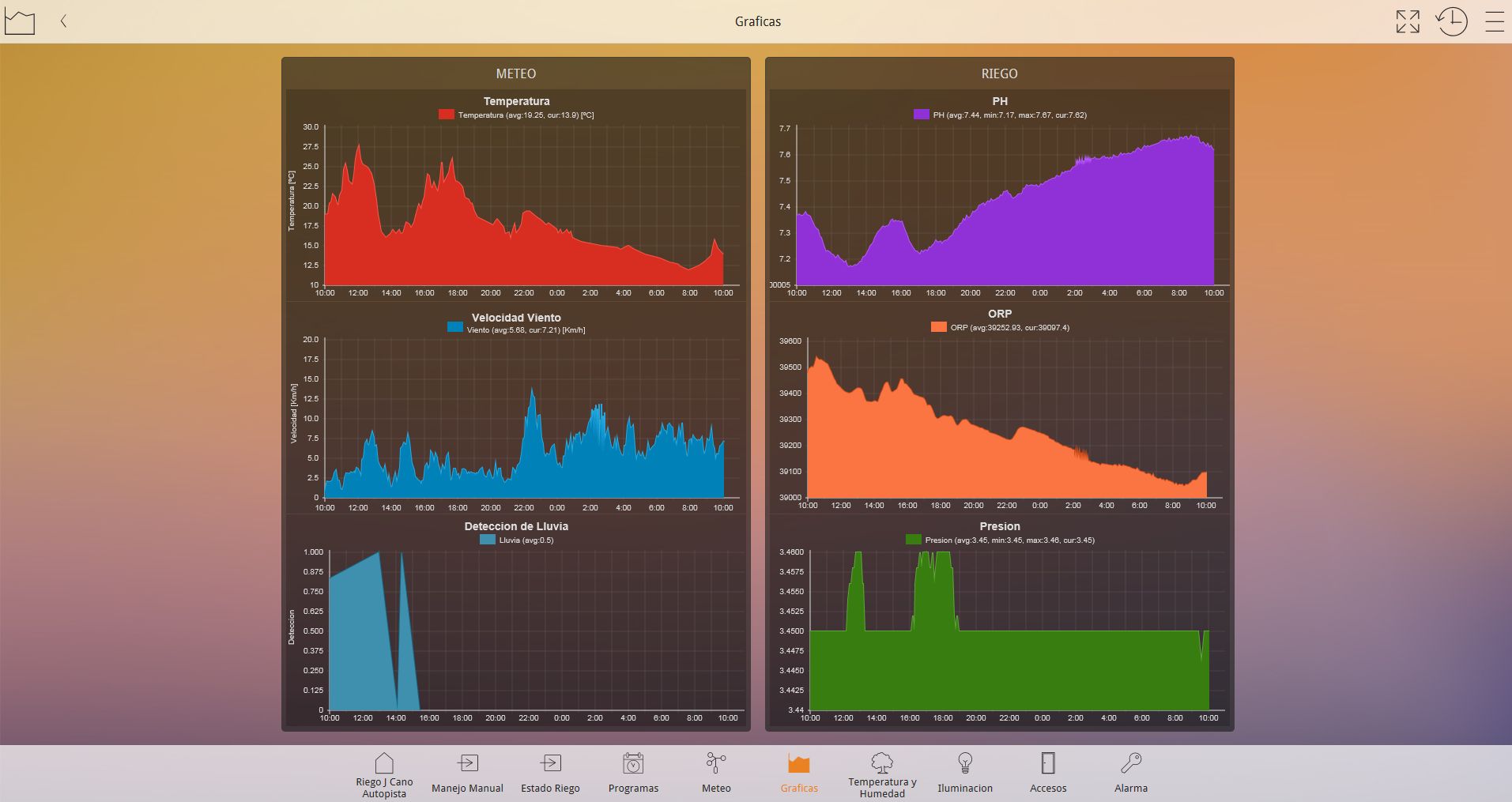 It's all about efficiency
Resource consumption efficiency (water, fertilizers, and energy) was also a project goal, and having the irrigation and fertilization processes optimized as much as possible was a necessity. Each field raw-material consumption can be monitored separately and a range of different actions can be taken automatically or manually using bOS software:
Irrigation sectors for watering (when one of the sectors is ON the main water pump automatically turns ON)

Fertilizers: this project had 3 different kinds of fertilizers. Each one has a container with real-time measurement, electro valves, injectors, and blow pumps.

Measurements: real-time temperature and humidity measurements in 16 different points and fertilizer levels, all shown in the project GUI panel.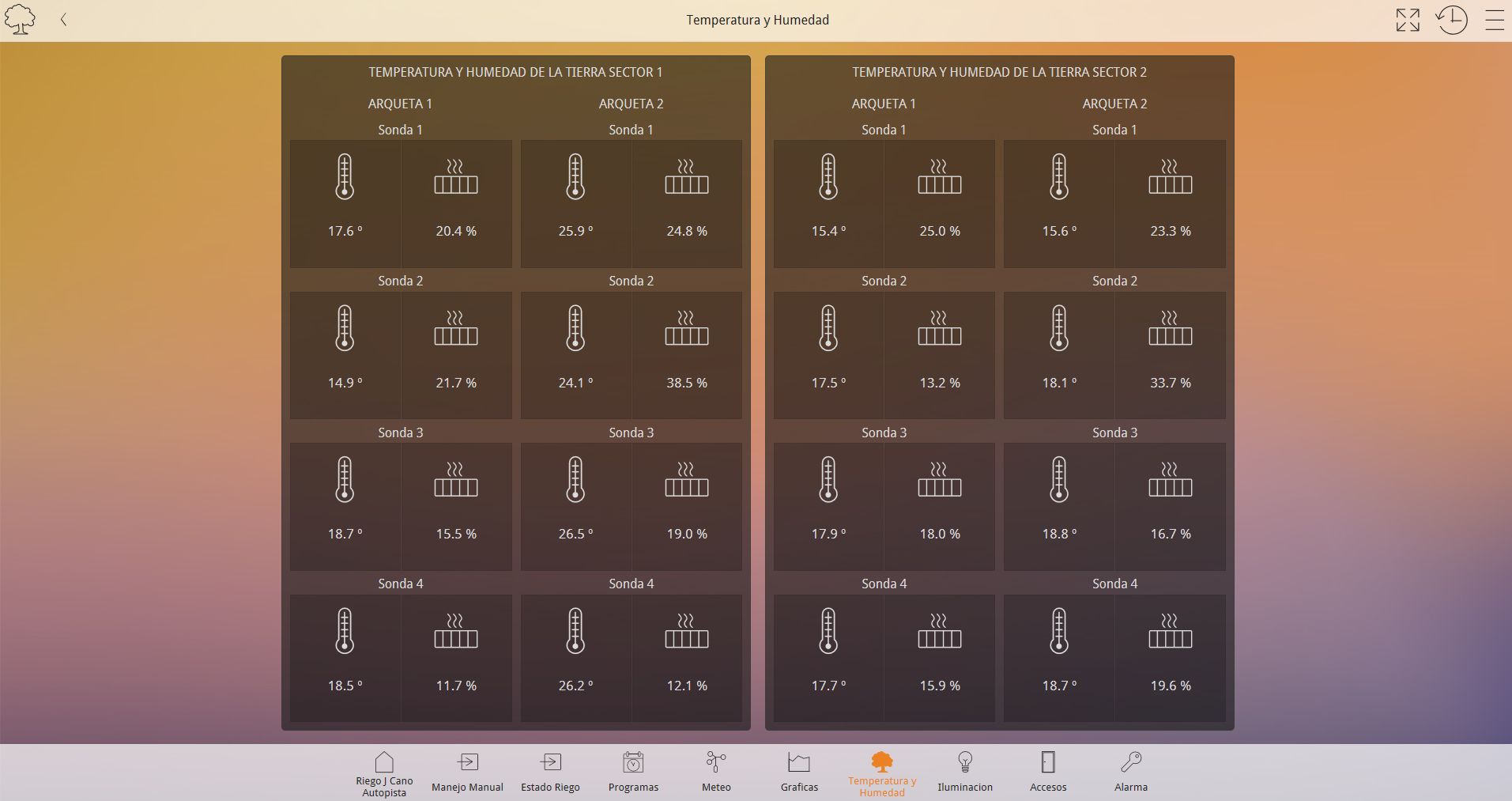 Alerts: The central weather station provides alerts for rain, external temperature, and low or high air pressure.

Automatic pH control using water pH measurement: threshold values in ComfortClick bOS for min and max PH values will turn the Acid blow pumps ON/OFF to have a balanced pH level.
Automated Irrigation
By applying bOS logic capabilities the system integrator was able to set irrigation schedules together different fertilizer quantities used in each program. The irrigation done with the exact amount of water and fertilizer provided the cost-efficiently and environmentally friendly operation the customer wanted.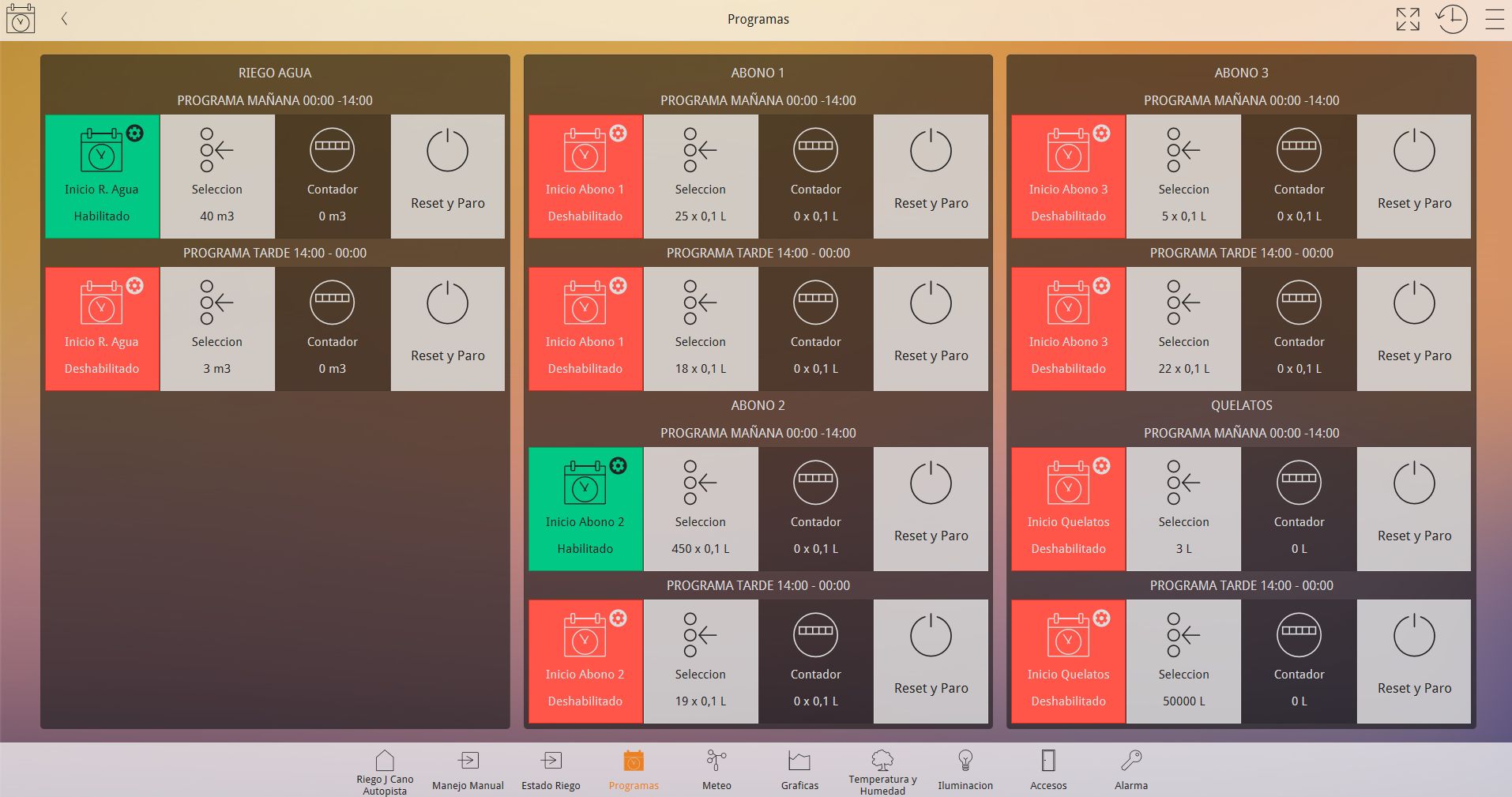 In addition, ComfortClick's system can send automatic notifications (push notifications, SMS, email) if some logical parameters are triggered, for example, pump pressure levels, containers low level, rain, wind, etc.