Project name: DBS Smart Air Dome Qatar
Project Location: Qatar
Property size: 3600 m²
ComfortClick Products: Grinder Black
Technology Used
KNX was used for:
lightning control (ON/OFF)
energy consumption monitoring
emergency ventilation unit monitoring
internal pressure sensors monitoring
weather data provided by the weather station
Modbus was used for:
Cooling units monitoring and control
backup power generator monitoring and control
internal temperature sensor monitoring
IP cameras were used for video surveillance.
About the Project
The twin dome is part of a hotel complex and is situated on a sandy beach, only 200 metres away from the main hotel complex where the England team is staying during the World Cup. The Three Lions are staying at the Souq Al-Wakra hotel. It's a five-star beach resort which offers spa facilities and several restaurants where the players can relax in between matches.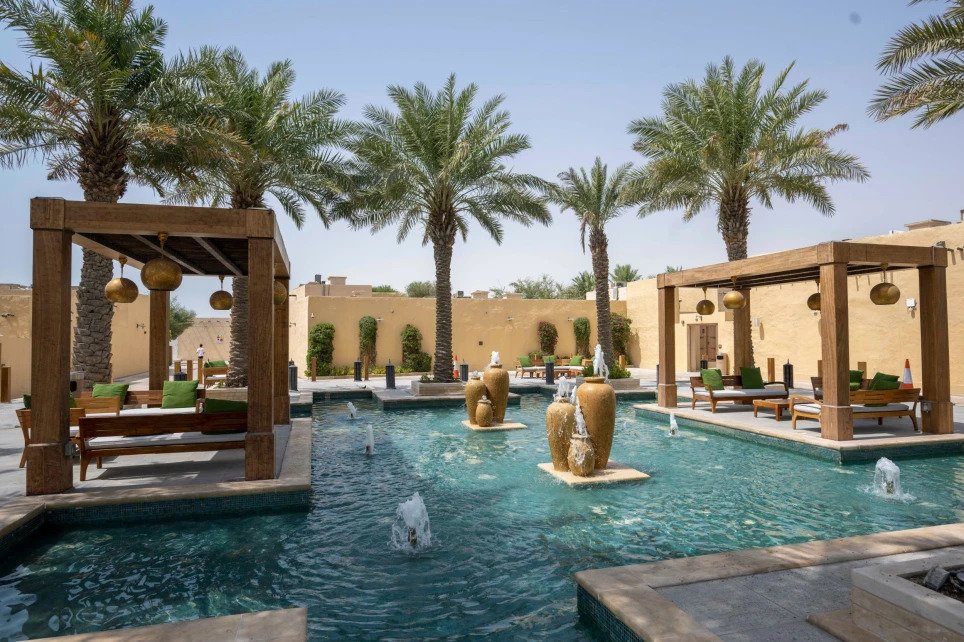 They will be able to access the training centre on foot and enjoy the climate-controlled training centre, where they can work on their World Cup strategy and prepare for the biggest games.
The project was implemented by a leading inflatable airdromes manufacturer and ComfortClick's close partner DBS Engineering (https://dbs-engineering.com/) This is a special DBS Plus dome, where two identical domes are connected to each other via a special tunnel, thus making it a twin dome. Besides exhibiting very good thermal conductivity properties, the air DBS Plus dome membrane is made of premium materials, that can withstand Qatar's extreme climate conditions
Project Objectives
Maintain constant twin dome air pressure
An important objective of the project was to prevent a breakdown of the air dome in the case of a power outage. For this reason, an emergency generator was connected to the emergency ventilation system. If the internal pressure sensor was to detect a critical drop in the air pressure, the generator would turn to power the emergency ventilation system which would prevent the collapse of the air dome.
Temperature control
The temperature in the twin dome is automatically regulated based on the data from the internal temperature sensors. In case of any malfunction on the cooling units, automatic alerts (email, push notifications) are sent to the maintenance team.
Lighting control
The schedule can be set for lighting based on the occupancy of the twin dome.
Energy consumption monitoring
Electricity consumption can be checked at any time. Also, past data can be analysed and alerts sent out in case energy consumption exceeded predefined thresholds.