Project name: Modern Villa
Project Location: Wroclaw, Poland
Property size: 400 m²
ComfortClick Products: Grinder Black
Technology Used
KNX for:
Lighting, ;
HVAC;
Shades;
Irrigation;
Gate control;
Modbus for:
Ventilation
MBus for media metering
For security:
Satel is used as an antiburglary system
Hikvision IP cameras for monitoring the residence
Intercom:
Doorbird – IP video phone
Door entry system:
In the project includes the following devices from KNX Hager: Berker q.3 buttons, presence detectors, actuators, and electricity meters. Siemens air quality detectors, ABB outdoor motion detectors, Intesis AC gateways, Meanwell LED drivers, and Elsner weather stations were also incorporated into the project. 
Project Objective
The project's main objective was to manage all the functionalities of the villa and its surroundings. The main functionalities include the automation of lights with presence detectors, thermal comfort control, and ensuring the security of the residence. An important part of the project was also monitoring the consumption of electricity, water, and gas to help reduce costs and ensure good quality air in all of the rooms. Last but not least an irrigation system was needed to take care of the garden.
About the Project
Our Premium Installer Omnidom has done a great job of automating a two-story modern villa that has 3 bedrooms, 3 bathrooms, a living and dining room, playroom, utility room, 2 garages, and a garden. In the average room, the client can control the lights, shades, temperature, and air quality. In the picture below you can see a customized visualization of the main floor plan and the ventilation system.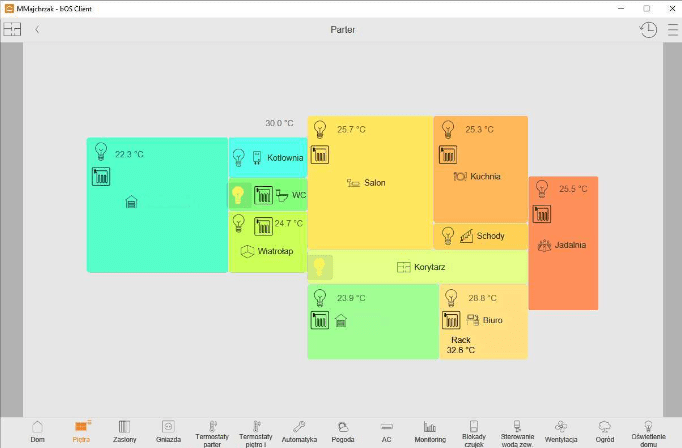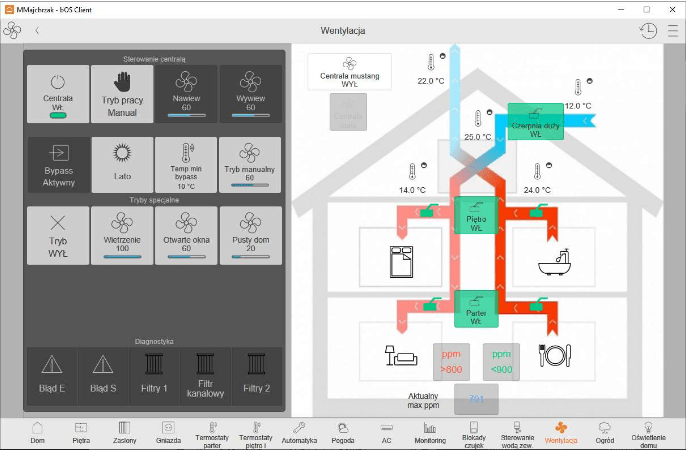 Omnidom has also made a beautiful presentation of the power consumption shown, which you can see in the following two pictures.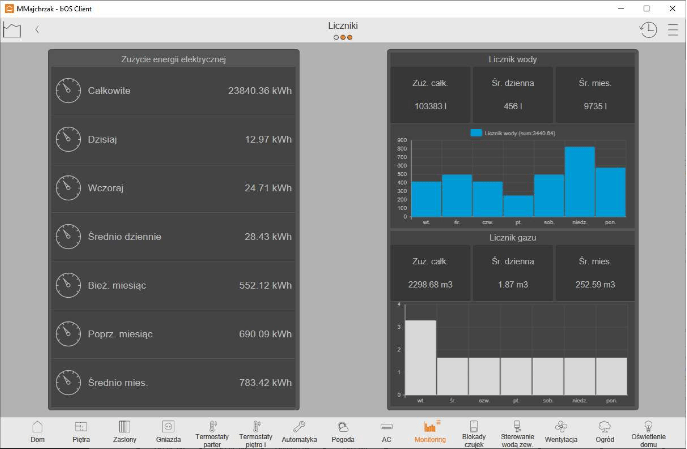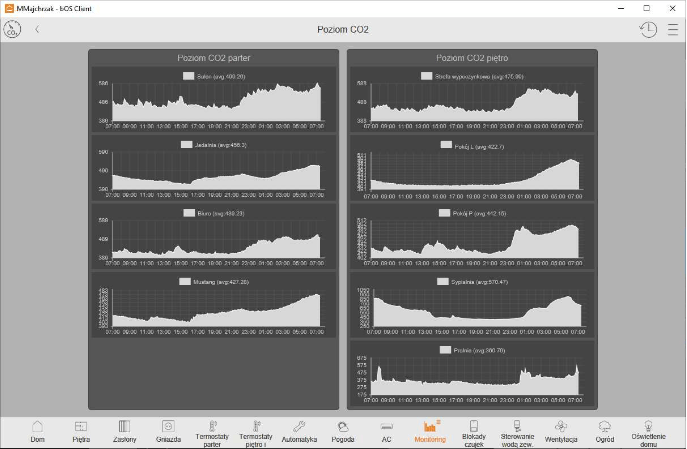 Last but not least here is also an example of how the visualization of the devices in the garden and the ground floor thermostats.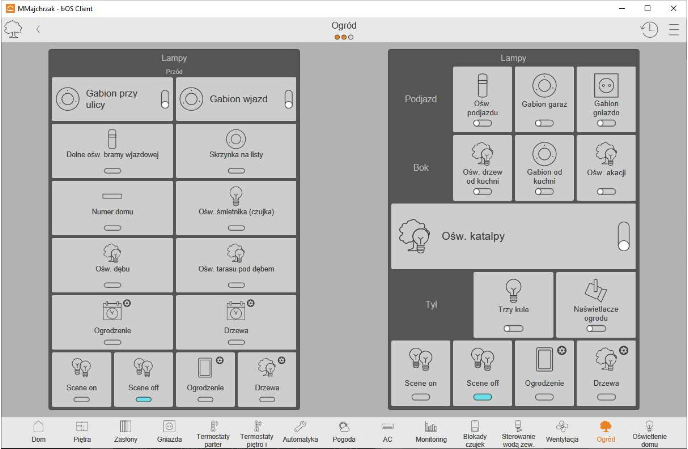 Premium Installer
Contact information and the website from Omnidom are listed