Project name: Mykonian Mare Luxury Boutique Hotel
Project location: Mykonos, Greece
Number of rooms: 9
Property size: 2.500 m²
Rooms size: 27 - 60 m²
TECHNOLOGY
- KNX Weather station
- KNX switches
- HVAC integrated via Modbus
- ComfotClick's Sledgehammer for smart building visualization, control, and automation
PROJECT OBJECTIVES
The main objective was to provide a safe and user-friendly solution for managing the entire hotel. The investor wanted every technical part of the hotel (heating, cooling, ventilation, lighting, and multimedia) to be controlled from one place, but also allow their customers to control the lighting and temperature system in individual rooms.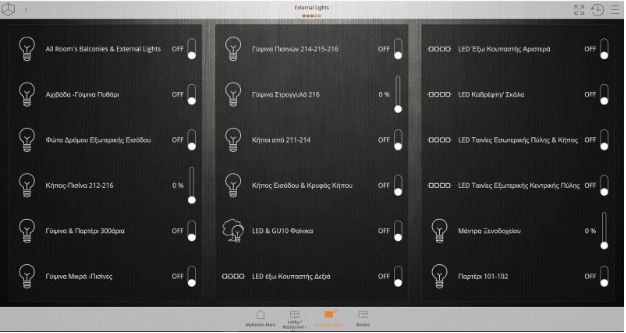 PROJECT DESCRIPTION
The project was implemented by the regional engineering firm Smart Solutions KNX from Greece. They replaced the old bus system that was already installed in the building, with a KNX system and they chose ComfortClick's Sledgehammer server as a central controlling unit for the entire hotel.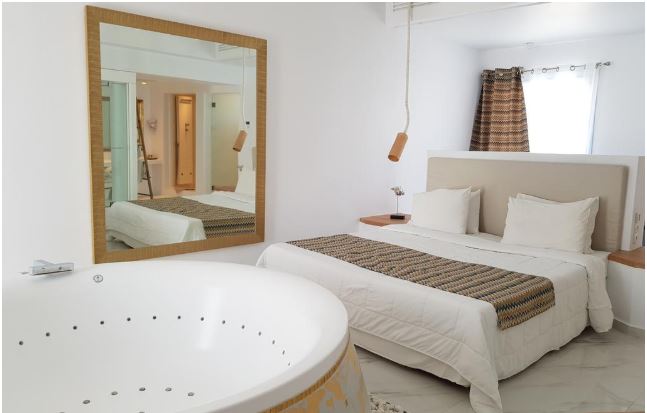 Sledgehammer integrated the following systems:
With the help of ComfortClick's bOS, the administration team is able to control the entire hotel, starting from lighting in each room separately, the lighting of the hotel's outdoor area, the heating and cooling system and multimedia. The administration team can also create lighting scenarios with the help of a KNX weather station and depending on the brightness, the outside lighting can be increased or reduced accordingly
The visitors can also control the lighting and temperature in their room through the Android device located in the room itself. They can also send a notification to the reception desk such as: "Do not disturb", "Make up My Room" and "Room Service", with the help of bOS, providing immediate customer service in a short period of time.
The customers are able to control the multimedia installed in their room throughout the bOS application, such as controlling the Smart TV, playing music from a network source with a wide range of song choices, as well as using other music streaming services, like Spotify.