Project name: DBS Smart Air Dome
Project location: Järvenpää, Finland
Property size: 9600 m²
ComfortClick Products: Grinder Black
Technology Used
KNX and Modbus for:
Automatic lighting control according to the internal and external brightness conditions;
Heating regulation according to internal and external temperature;
Constant air pressure inside the air dome. It's a very important feature, since the air pressure keeps the walls up. If the air pressure drops, automatic notifications (email, SMS, push notification) should be send to the maintenance personnel and the siren inside the dome should go off;
Automatic fan speed control;
Toxic gas and smoke detection alerts;
Preset lighting and heating scenarios for scheduled bookings of the air dome;
Energy consumption monitoring (electricity, oil and hot water);
Video surveillance (IP cameras).
About the Project
Automated air dome sports' arena in Järvenpää, Finland equipped with automatic lighting, heating regulation, air pressure, fan speed, smoke detection, energy consumption monitoring and video surveillance (IP Cameras). All this centrally managed by Grinder Black.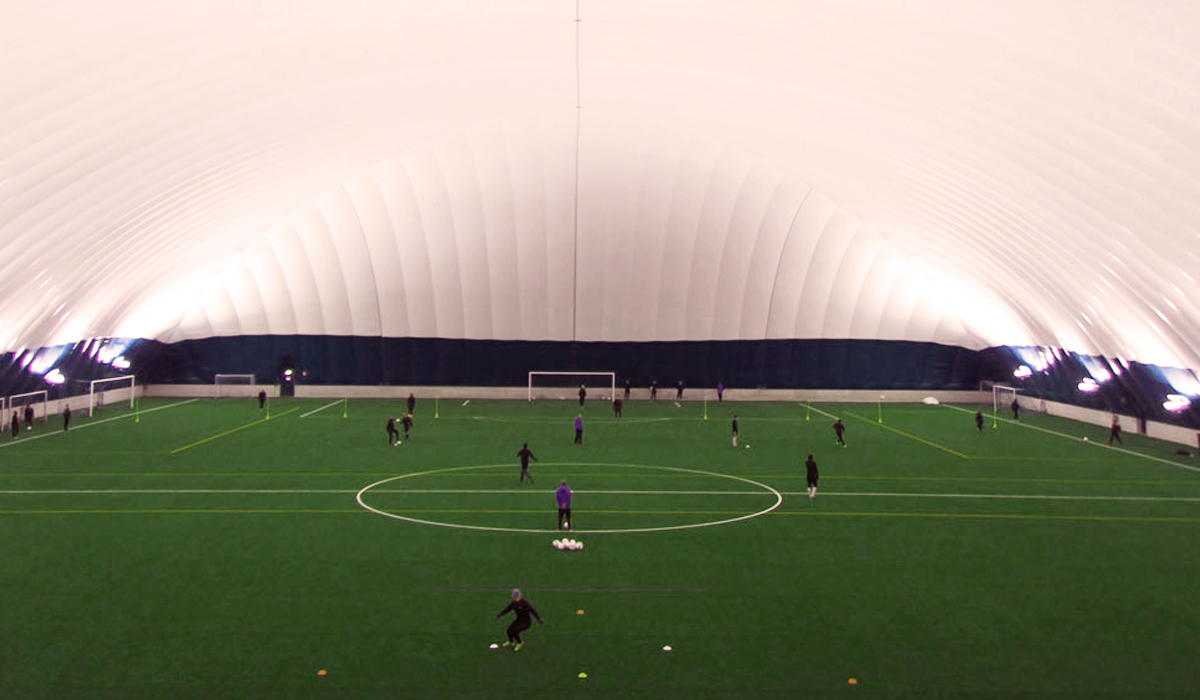 Project Objectives
The main objective was full automation of the air dome and the ability of easy control of all devices integrated from a wall panel, as well as from different mobile devices. " My idea was to have a fully automated air dome, a real smart dome" - Danijel Serec, DBS Engineering' CEO.
Project Description
In the spring of 2016, DBS Engineering commissioned ComfortClick to automate their air dome in Järvenpää, Finland. Air domes are a popular solution for covering sports' arenas such as football fields and tennis courts. They are designed for sports' activities throughout the year, regardless of the weather and ComfortClick was requested to provide a complete automation system.
According to the project specification, the team decided to integrate the systems in the air dome using KNX and Modbus. For controlling and automation of the whole solution ComfortClick choose their Grinder Black. It provides flexibility for possible future upgrades - in addition to KNX and Modbus, Grinder Black supports also Z-Wave, DSC alarm, IP video cameras, Global Caché, IRTrans, Kodi, Sonos, SMA Solar Technologies, IP intercoms and TCP/IP devices.
Preinstalled bOS software includes free bOS Client apps for iOS, Android and Windows which can be installed on as many mobile devices as needed.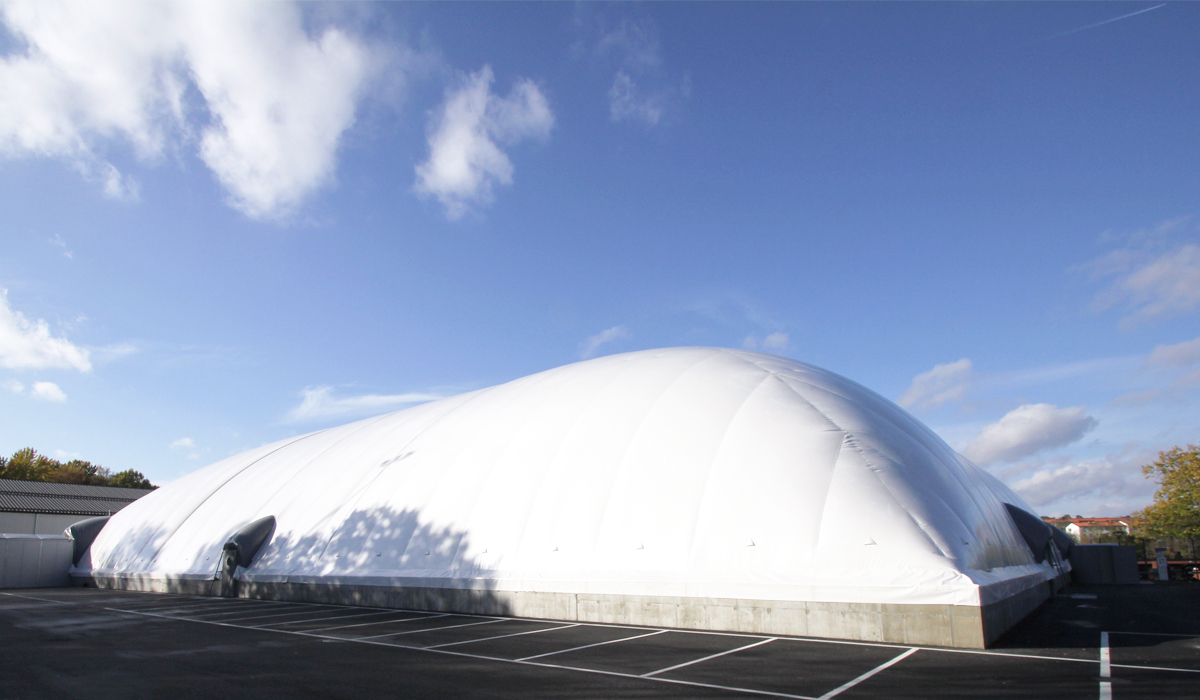 20% total energy savings
"The project turned out to be a complete success." said Danijel Serec. "Right now we estimate up to 20% total energy savings using the smart dome system powered by Grinder Black". Since Grinder Black is running things automatically, less maintenance work is required which results also in lower personnel costs.
Simple and intuitive user interface
An important request for the air dome project was also simple and intuitive user interface which would look the same on all mobile devices. bOS GUI features trendy flat design concept, offering attractive and intuitive look and feel. The fully customizable GUI sets bOS apart from other solutions. Complete design flexibility enables users to choose their own colors, icons, photos and layouts of the building. In the case of the air dome, ComfortClick used the photo of the interior and dome's layout as background for the buttons and different controls.