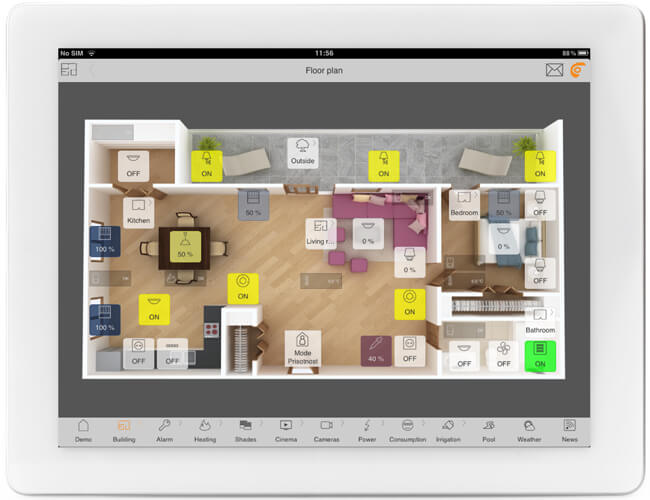 Time
Time settings.
Time node displays the server time settings. Time server should be set according to the location of the building. This settings can be set directly on the server via server's operating system.
Picture 1: Time node
Users can set their vacations, holidays and working days which can be used in bOS Tasks to create automation based on these events.
Working days: Users can use simple table to define working and free days.
Picture 2: Working days
Vacations: Users can also add vacations to their configuration. Using the Add button in Vacation tab, users can select the start and end date of their vacation. Multiple vacations can be added.
Picture 3: Vacations
Holidays: Spacific holidays can be added in Holidays tab. User can import or export holidays. Each holiday can be named, timed (specific day, multiple days..) and they can also be repeated every year.
Picture 4: Holidays
This website uses cookies
We use cookies to personalise content, use live chat, provide social media features and to analyse our traffic. We also share information about your use of our site with analytics partners who may combine it with other information that you've provided to them or that they've collected from your use of their services.