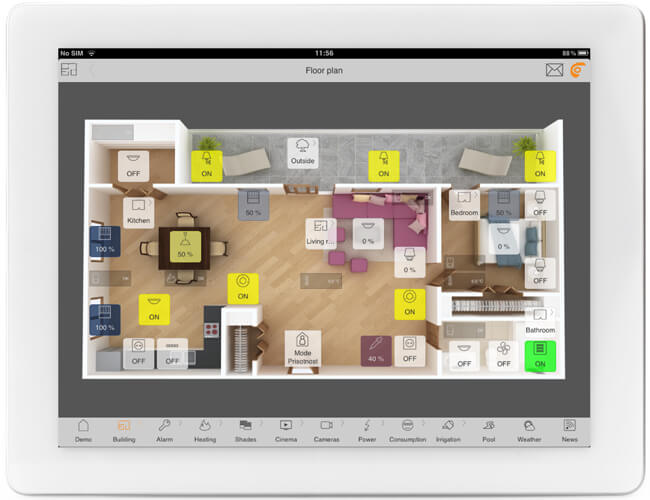 Templates
Colors and styles.
Templates are used to customize user interface controls.
Picture 1: Templates node
Templates node contains color scheme and default value definitions. Default template can be loaded by clicking Load default button. Default templates can be merged with existing ones by clicking Merge default button. Custom templates can also be Exported or Imported. Changing the colors will impact the whole bOS configuration.
Picture 2: Device control template
For each template a set of changeable properties can be selected and the default control settings can be set. Changing any template node will change the values for every device using that template.
This website uses cookies
We use cookies to personalise content, use live chat, provide social media features and to analyse our traffic. We also share information about your use of our site with analytics partners who may combine it with other information that you've provided to them or that they've collected from your use of their services.