Google Home
Comfortclick bOS server can communicate with Google Assistant.
Tutorial videos
Google Home setup guide
Configuring a device in bOS
Under General and API we select Google Home add Devices node and add our VirtualLight in. Since a light has a basic On/Off functionality we add our VirtualLight under On/Off Trait.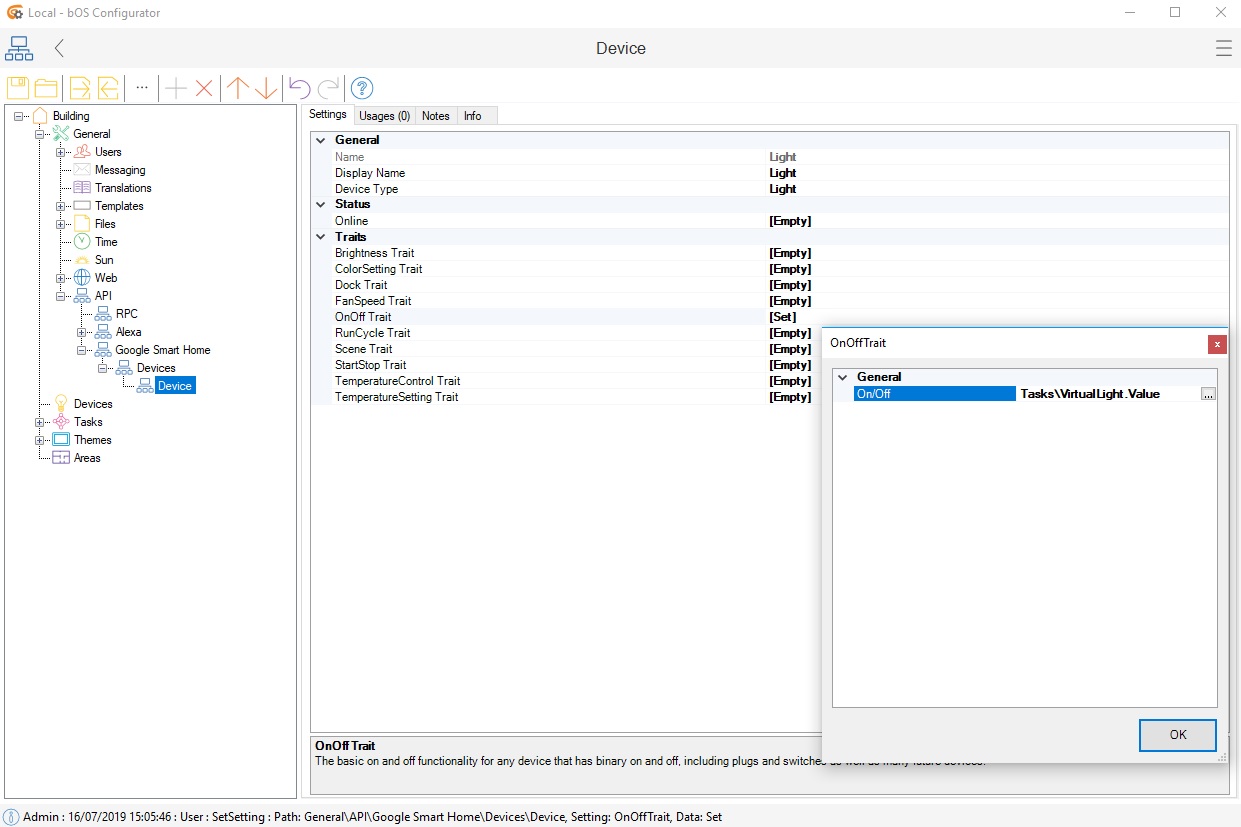 Picture 1: Google Home device
Communication and configuration the device between bOS and Google Home
After the light is added and connected to the correct Google home trait. We can start configuring the light in Home app. On the welcome screen select "Add" button (Picture 26) and select "Set up device" option (Picture 27). Select "Works with Google" option and find Comfortclick under accounts. On the authorization page, make sure you select the correct Controller and Group Name. Grant the permission and return to the main Home app screen. Refresh the page and the newly added light should be visible under "linked to you" (Picture 28).
We can now use voice phrases to control the device such as: "Turn the light on/off"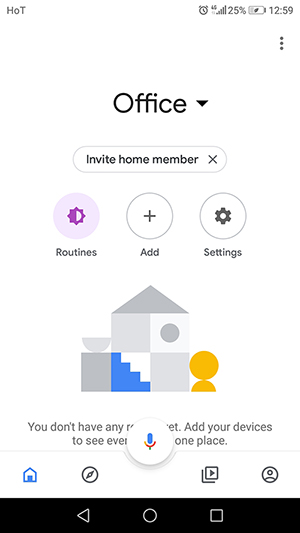 Picture 2: Home page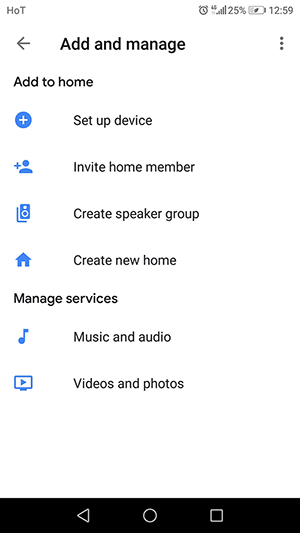 Picture 3: Device and account link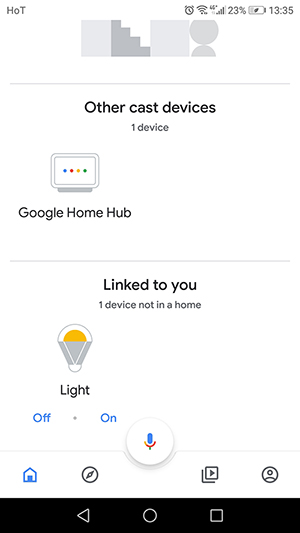 Picture 4: Controlling the light