Files
Files node contains all server media files (images and sounds). Images are used in graphical user interface. Sounds are used for different audial events.
Supported image formats: jpg, gif, png, svg.

Supported audio formats: mp3.
Default set of images and sounds can be loaded by clicking Load default button.
Picture 1: Files node
Images
The Images node displays the server Images directory file structure. Images can be imported or exported.
Picture 2: Images node
It is advised to download our images as the scale and positioning is already set and edit them to fit the visualisation. Users can select the image and download it using Download button. After the image is edited, users can use Upload button to replace the currently selected image.
Picture 3: Images
Sounds
The sounds node displays the server Sounds directory file structure. These sounds can be used to alert or notify the user regarding building's activity. Sounds can also be imported or exported.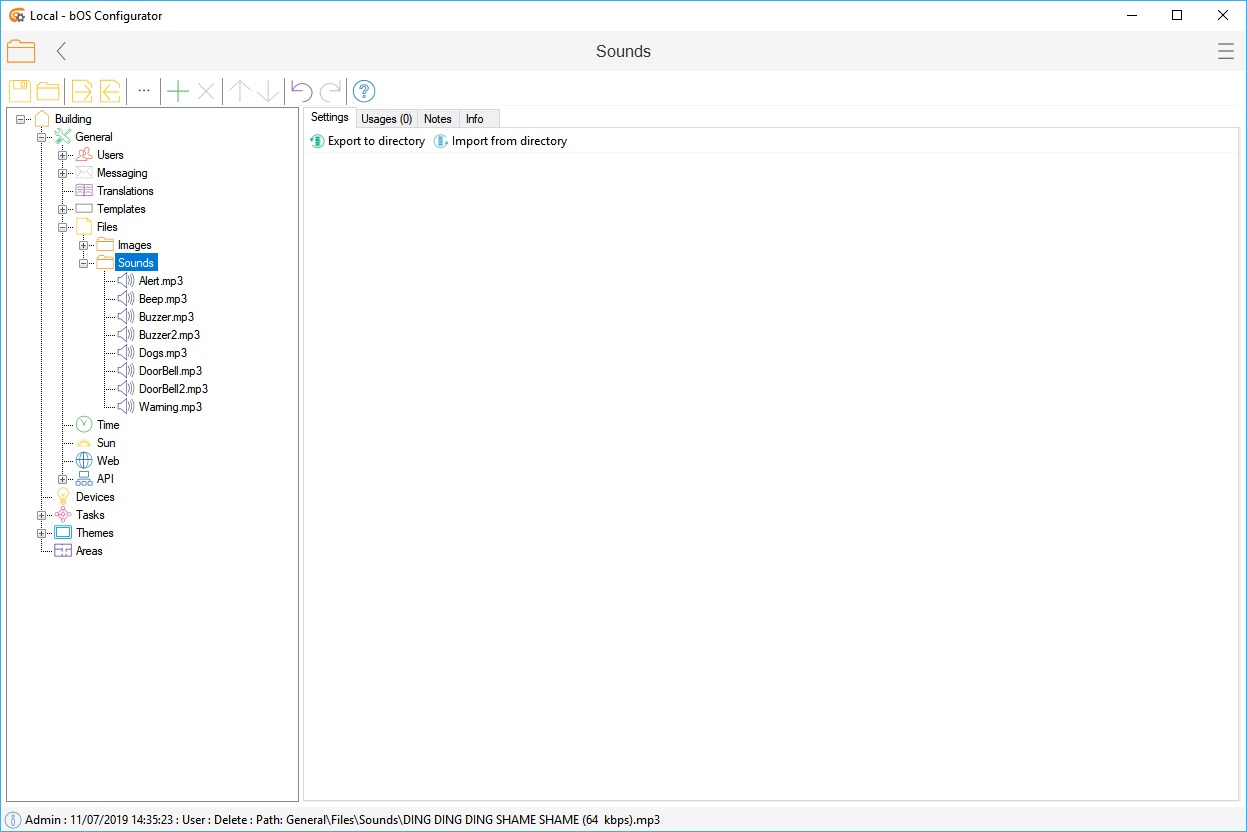 Picture 4: Sounds node