Project name: Total Environment Villas/Apartments
Project location: Bengaluru, India
Apartment size: 800 m²
ComfortClick Products: Colibri Z-Wave Server, Dozer Smart Home Wall Panel, Bobcat Smart Home Wall Panel
Technology Used
Z-Wave for lighting, smart lock, and shades;
Philips Hue Lights;
DSC alarm system;
IP Intercom;
AV system integration with Global Caché network;
Modbus for AC temperature control.
About the Project
This smart 800 square meters villa / duplex apartment project was implemented by Venbatech India with a fully customized ComfortClick's bOS graphical user interface (GUI) which provides the most unique experience. The whole system is centrally managed by Colibri Z-wave Hub.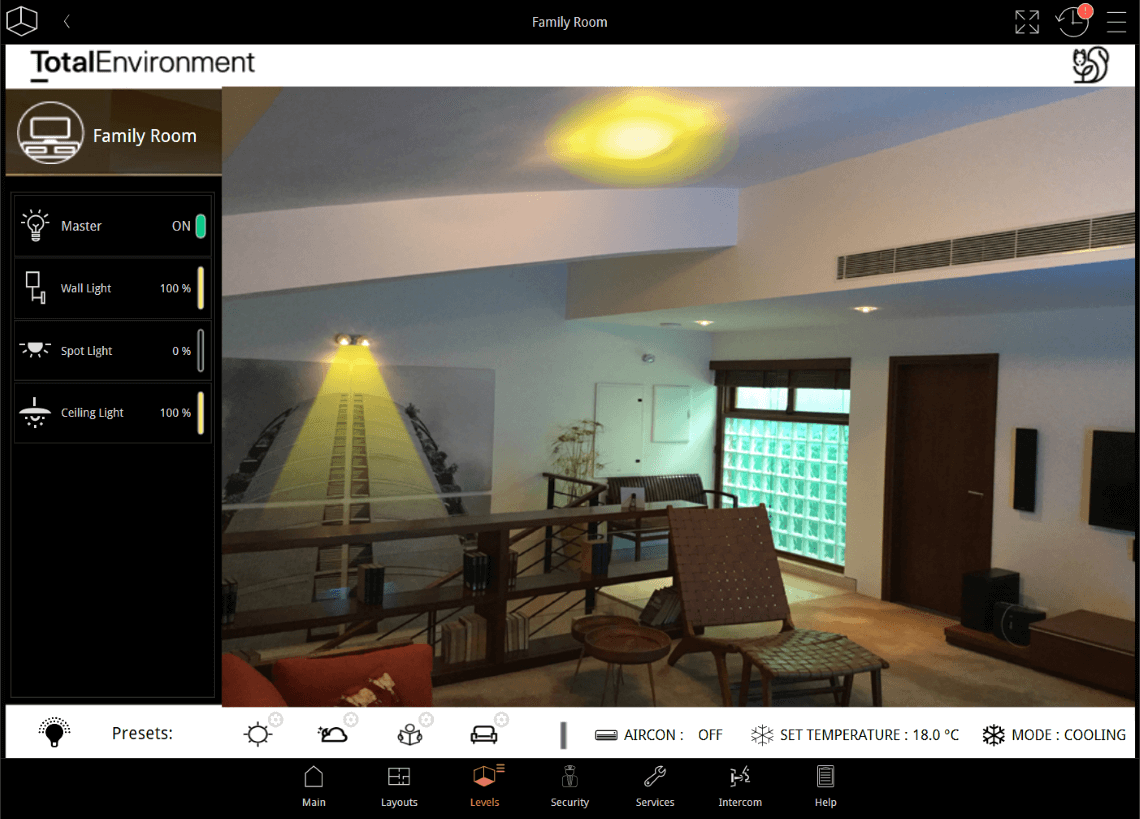 The clients were provided with 2 iPads with a bOS client app installed. The same iPads were used as internal intercom units.
Project Objectives
The main goal was to combine professional expertise with cutting-edge technology to create a living space that will provide the highest level of comfort for the client. Even though it was a large project, including several different systems, it took only one week to be completely configured. Clients were provided with 2 iPads with bOS client app. The same iPads were used as internal intercom units.
Unique Design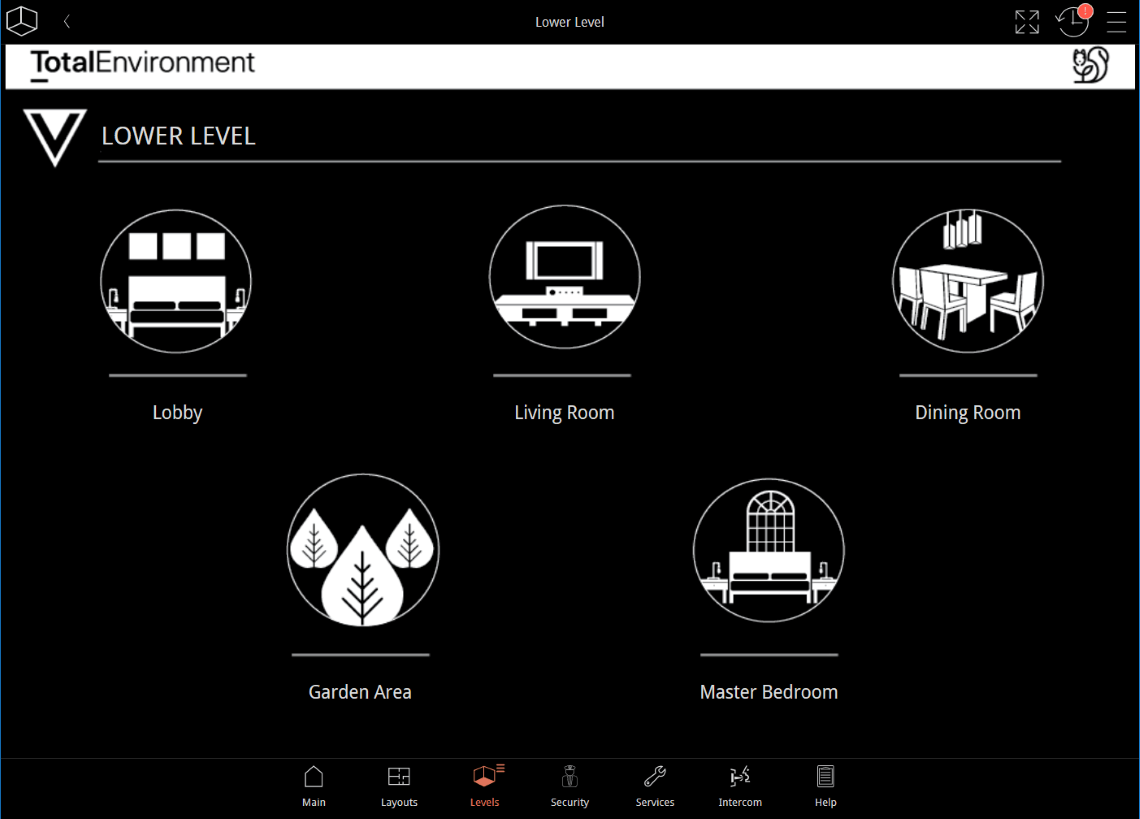 What makes this project unique is the fully customized bOS GUI, which was done especially for the client. The customization includes:
customized GUI navigation;
tailor-made icon package;
specific button colors;
specific background colors;
photos of actual villa interior as background for some panels.
The room photos were adjusted to enable the most intuitive control. Navigation was positioned on the left of the individual panels. Pressing the light on the photo turns that light on. This creates both wow effect and adds to the ease of use.
Colibri Z-Wave Hub
The project specifications included the following systems: Z-Wave, Modbus, Global Cache, and DSC alarm. For controlling and automation of the whole solution Venba choose the Colibri Z-Wave server. Z-Wave server was the best option since it comes with an integrated Z-Wave interface and provides flexibility for possible future upgrades.