Project name: The SHIP
Project Location: Estonia, Tallinn
Property size: 5000 m²
ComfortClick Products: bOS PRO License
Technology Used
KNX for:
Automatic lighting control;
Heating/Cooling;
Access control;
Elevator control;
Modbus for:
Project Objective
The main objective of the project was to integrate a reliable automation system, with a simple and easy to use HMI (human-machine interface). The focus was to connect the Lights, HVAC and access control, to control these devices with a single app.
About the Project
ACDC is one of the best-known KNX experts in Estonia and in this project they have used a separate KNX-system for each of the apartments in the building, but for easy maintenance, a single visualisation server was used for the entire building. Each apartment owner can control the lights, heating, cooling, door locks, elevators and have an overview of any possible water leakages. ComfortClick bOS enables the apartment owner to also control the central and car gates.
In the pictures presented below, you can see an example of an apartment visualisation.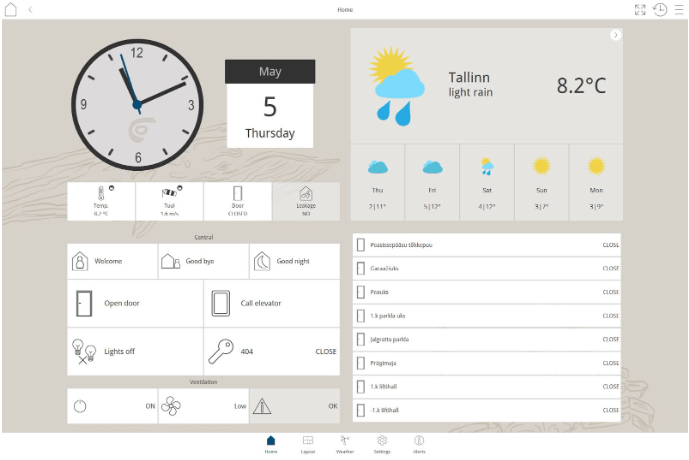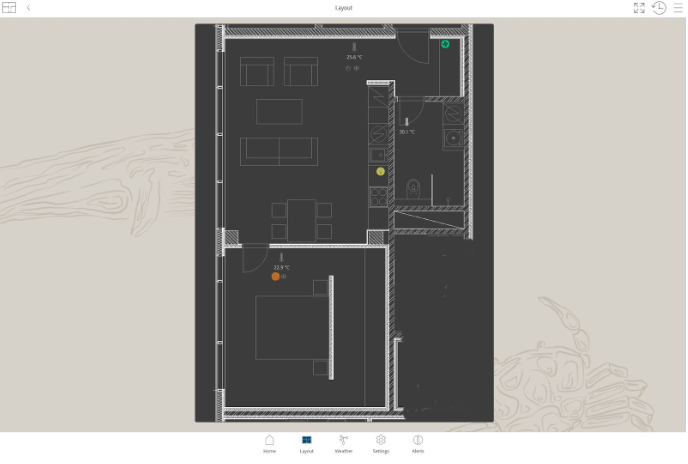 Premium Installer
Contact information and the website from ACDC are listed.